Sign up now and recieve your FREE scoreboard!
Offer ending on June 16th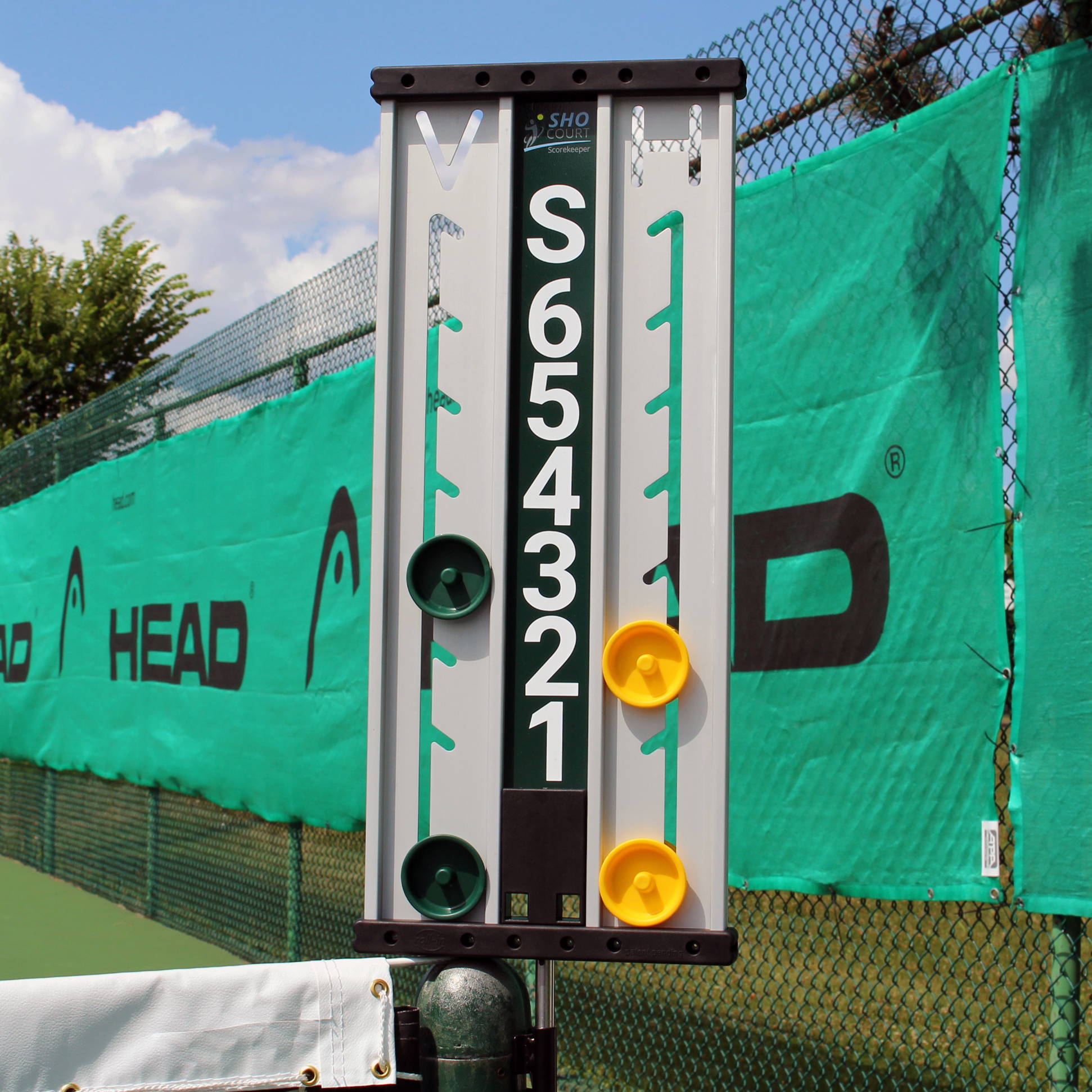 THE IDEAL SCOREBOARD FOR GENERAL MATCH PLAY
The standard scorekeeper's on the market break easily, warp, or degrade quickly. Our scorekeeper is built for longevity!
It's a hard-wearing board that will never break if a tennis ball is hit at it. There's no need to worry about losing a number and having to replace it and the board is resistant to rust and sun damage including warping of the board.
Features 4 lock in positions

Built to last with an anti-fade finish

Quick net mounting system included
BUILT TO LAST & AVALIABLE IN BOTH 1-6 & 1-9 EDITIONS
Many scoreboards will fade and weather badly over time, but the ShoCourt is built to last. Extremely durable and weather resistant the ShoCourt even includes a quick net post mounting system.